Our Superhero Mission
The Swim'in G mission is to bring out your inner superhero by making you feel confident in the swimmie you're sporting, and taking that confidence with you on every little adventure life takes you on. However, we all know that with superhero powers, comes great responsibilities. One being, giving back to our oceans.
Whether you join us at our beach cleanups or plant a tree at checkout, you're doing your part to make a difference.
Can't play with us by the ocean? No worries, babe! With each purchase, you're already making a positive impact. All of our swimmies are made with an ocean of love, using eco-friendly sustainable techno-fabric, made of ECONYL® regenerated Nylon.
Our Manifesto
I.

Feel Confident & comfortable

II.

Look Sexy & Chic

III.

Do Good for the planet
The G Behind Swimin'G
Ever since I was just a little tadpole, I knew I loved fashion, traveling, people, the outdoors, all the sea critters you can think of, and above everything, putting a smile on someone's face, even if it's just one person a day. Made in Miami, Florida with Cuban and Spanish parts, Mum and Dad raised me to never take my blessings for granted, and love all things around me wholeheartedly. With the ocean as my backyard, I spent most of my teen years going off into the deep blue and exploring every inch of it I can grasp.
My dream was to find a way to take my fascination with the ocean and turn it into my career. Pursuing my dreams, I studied fashion at FIDM in Los Angeles and later on at Istituto Marangoni Miami. Along the way, I worked at a swimwear boutique as the assistant designer for their private label.
After gaining experience in the swim world, I was eager to start my own line dedicated to all the badass ocean lovers out there… and that's when Swim'in G was born.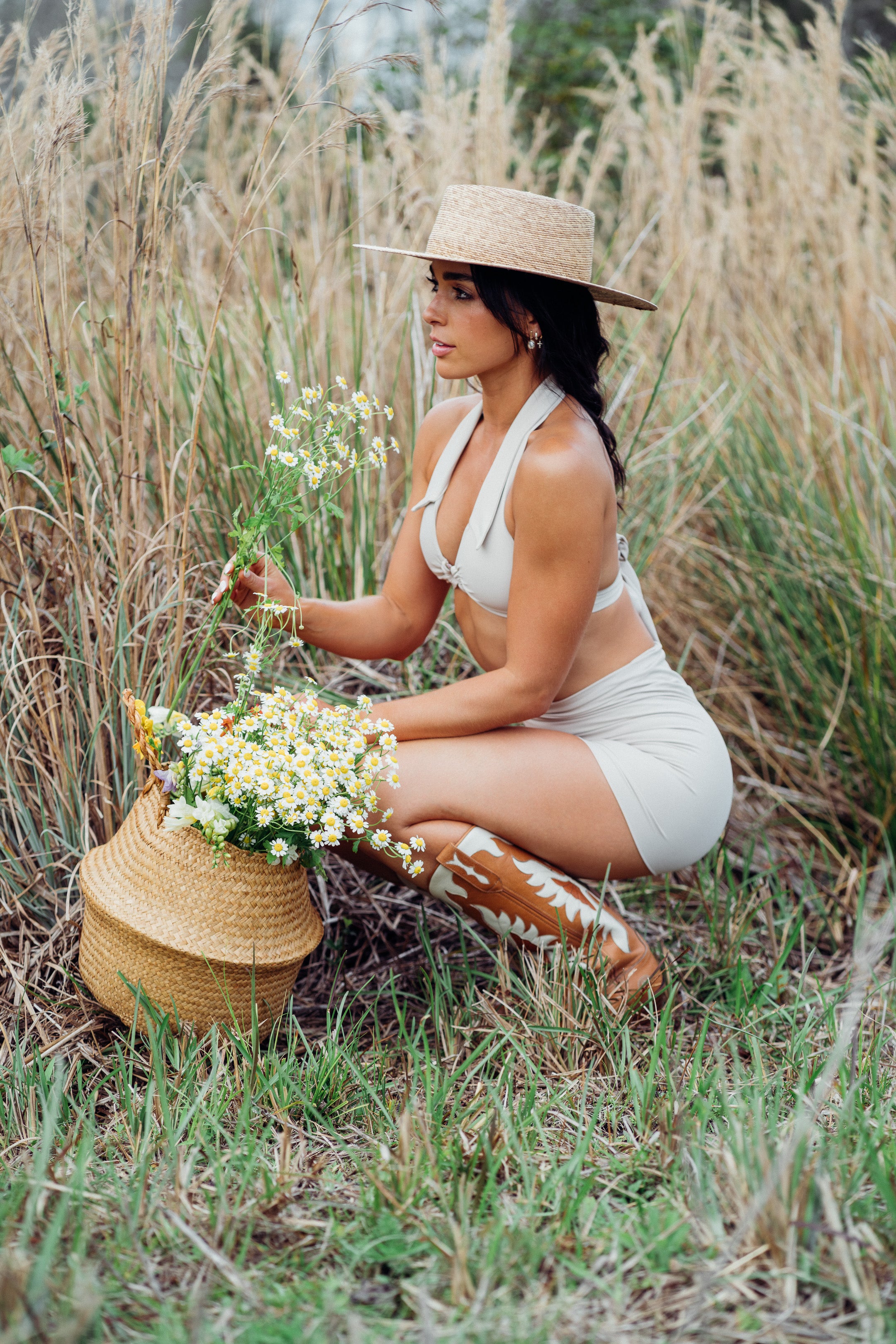 The Badass
From being a mermaid in the sea, to a superstar in the streets, the Swim'in G babe is nothing but a badass. She is fearless, yet playful, and goes about life with a purpose. Nothing excites her more than a sunrise surf sesh and a day spent diving in the ocean snorkeling the reefs she is giving back to. She can kick it with the boys or happy hour with the girls, so long as she's sun kissed year round and surrounded by people who shine just as bright as she does. Whatever adventure this world throws at her, she's always ready with a passport in hand and Swim'in G swimmie in the bag.
Shop Now